Jiu-Jitsu
Olson's Martial Arts Academy offers the Leading Jiu-Jitsu Program in Johnson City, TN and the Surrounding Areas!
2 WEEKS FREE

Back To School Special!
Learn how to empower yourself and defend against someone who is twice your size!
Are you ready to learn the secrets of the most effective Martial Arts system in the world?
Our Jiu-Jitsu program allows you to practice real self-defense in a safe, professional environment. We have some of the most qualified instructors in the country to make sure that your experience here is unlike any other. Just give us a try. With our free online trial, you will see why our academy is the premiere choice for Jiu-Jitsu in the greater Johnson City, TN area.
Our Martial Arts Team Takes Great Pride In The Reviews We Receive
See What Our Community Members in Johnson City, TN Say About Our Programs
The coaches do more than just train you.
"I have had the opportunity to attend Olson's Martial Arts Academy for the last three years. I began with their incredible muay thai program and have done the Brazilian Jiu Jitsu for the past 8 months. It's been a great place to attend after a long day. Not only is it a great workout, but it has become a home away from home. The coaches do more than just train you, they take the time to get to know you as well. I highly suggest this academy to anyone who is interested in the martial arts"
2 WEEKS FREE


Back To School Special!
Jiu-Jitsu Is A Reality Based Training Program
Since Jiu-jitsu focuses on ground fighting, it emphasizes takedowns, ground control, takedown defense, and submissions. At Olson's Martial Arts Academy, well-trained instructors teach students of all ages and skill levels the right and most effective ways to use the art of Jiu-jitsu when engaging in combat. The advantages of a strong opponent, who could deliver more powerful strikes with superior reach, are neutralized when he or she is on the ground, clenched in an unbreakable and often unbearably painful hold. The sport of jiu-Jitsu is built upon leveraging the strength of an adversary to his or her disadvantage, unlike traditional Judo which relies primarily on strength of the practitioner.
Did You Know?
Many People Are Attending Olson's Martial Arts Academy in Johnson City, TN So They Don't Become A Statistic
Jiu-Jitsu classes give you a hands-on approach to training
Repetition is key in Jiu-Jitsu Training. From partner drills to a diverse training curriculum your skills will greatly increase. Most noteworthy benefits of training in our system include:
Develops Persistence & Grit
Higher Confidence in Conflict Resolution
Toughens You Physically
Builds Mental Strength
Teaches the Value of Hard Work
Increase Your Overall Fitness Level
Decrease Your Stress Level
Helps You To Face Your Fears

Our Brazilian Jiu-Jitsu program is a great way to improve your fitness and conditioning!
Every class at [siitename] has a strong emphasis on conditioning, and the Jiu-Jitsu program offers the most complete full-body workout of them all. The movements and techniques can sometimes be challenging because you've got to move your own weight around on the ground, as well as the weight of another person. We have our students practice specially-designed drills to help you with these movements, and many of them are cardio-intensive.
Fitness training is an integral part of every class. In order to learn a technique properly, you must test it out for yourself, so free-rolling (sparring) is an important part of your development in Jiu-Jitsu. This requires the right level of conditioning, and we prepare you for that with our cardio-intensive drills and conditioning specific exercises.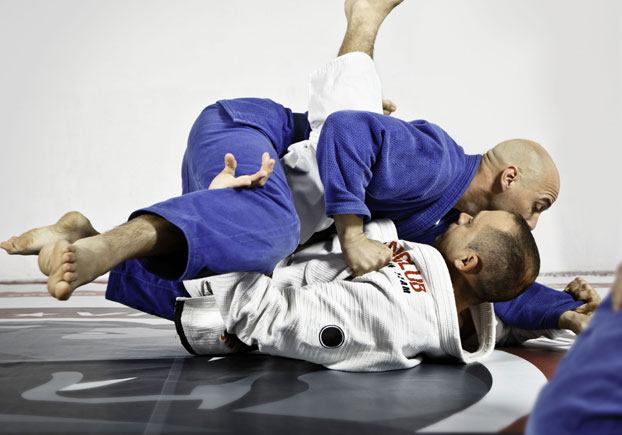 Olson's Martial Arts Academy Offers An Exclusive Web Trial Offer.
This is a GIFT that will last a lifetime through school, college and into the work world.
2 WEEKS FREE

Back To School Special!
Limited Class Openings
Special Offers
Olson's Martial Arts Academy Shopping Cart
For all of our surrounding community members in and around Johnson City, TN our Martial Arts academy offers a couple online website specials for first-time visitors. These special offers are only seen here and are only valid for first time website visitors.
Special Offer
Try 2 Classes
Online Offer
2 Weeks of Classes
Paid Offer
4 Weeks of Classes
*These are available only on our website. Not good with any other offers.